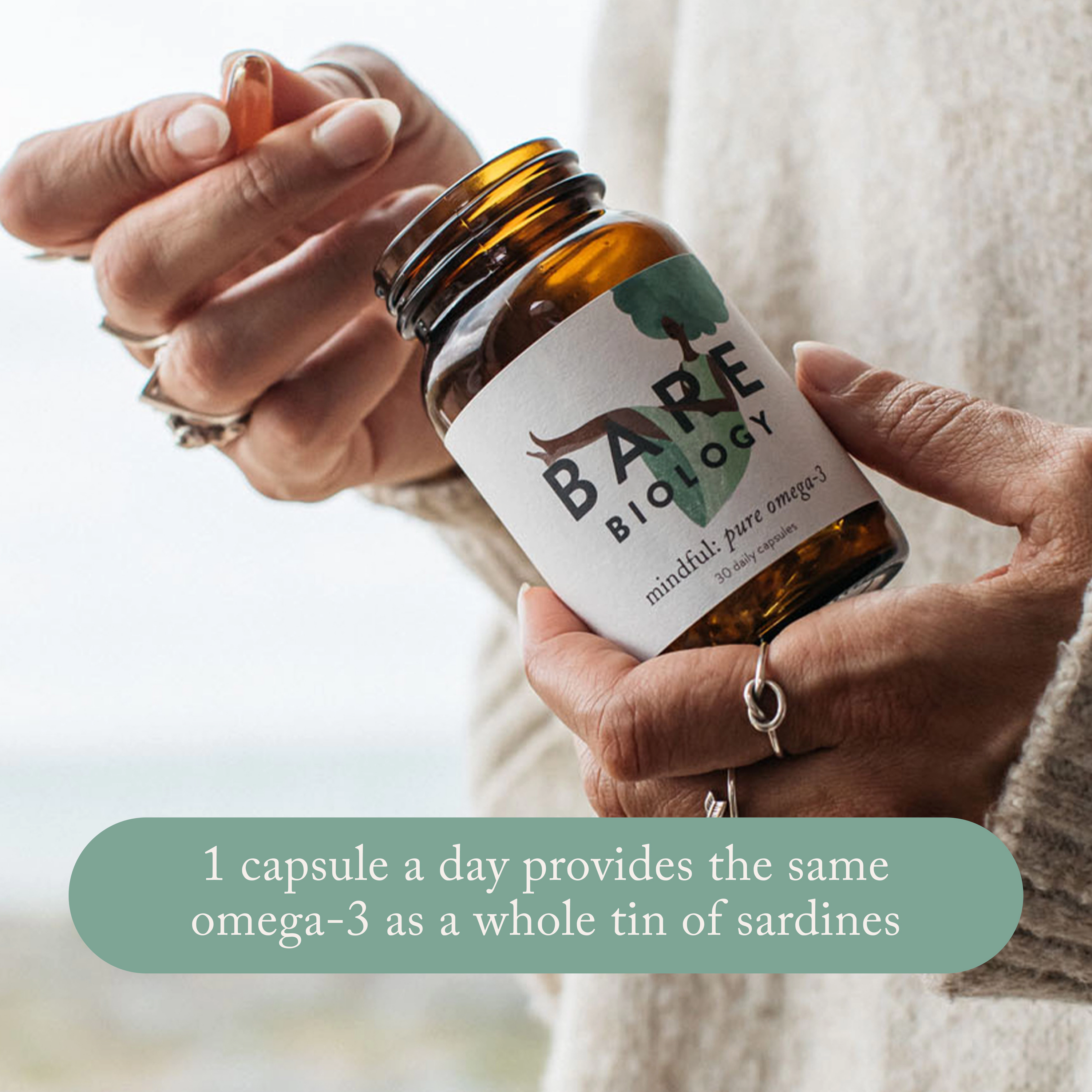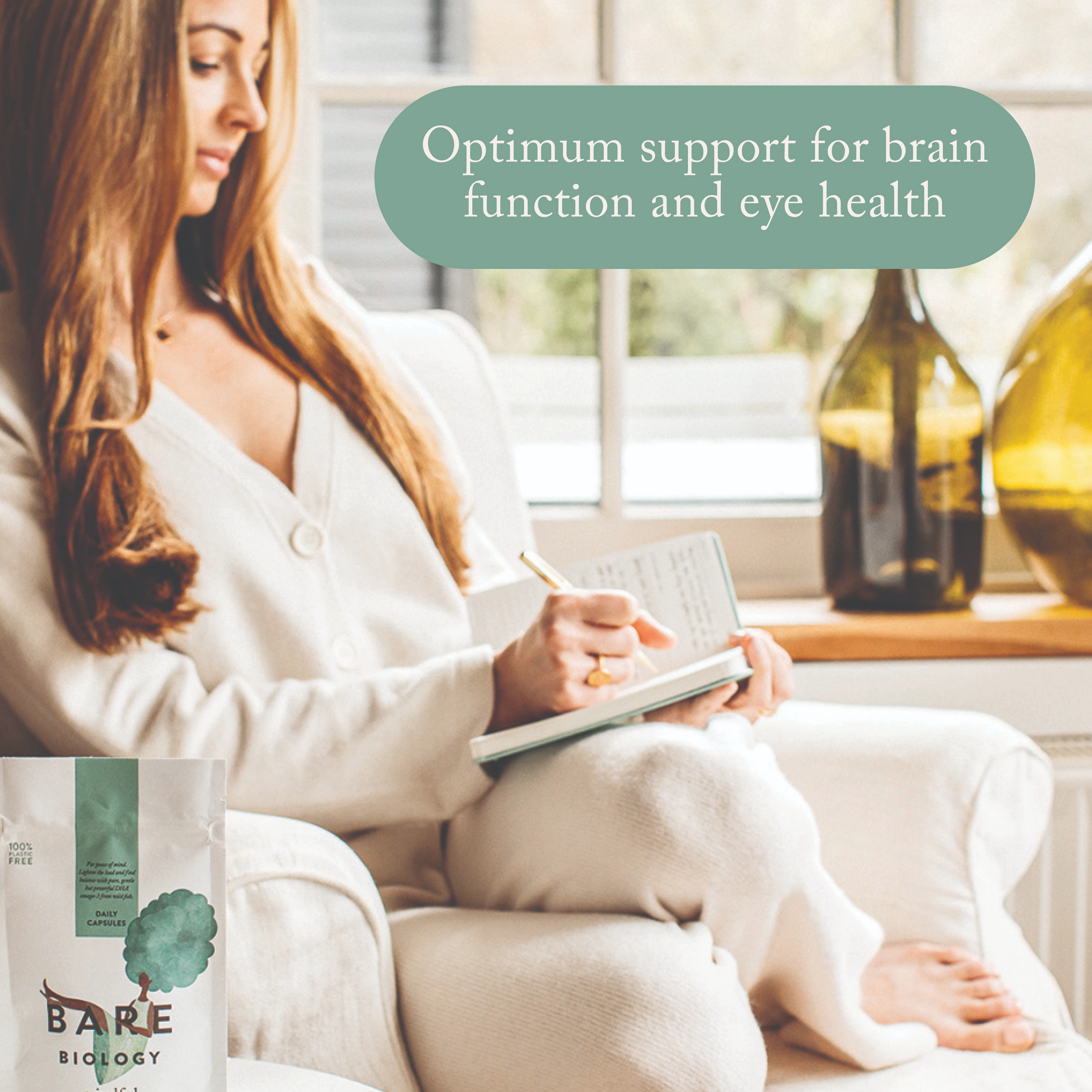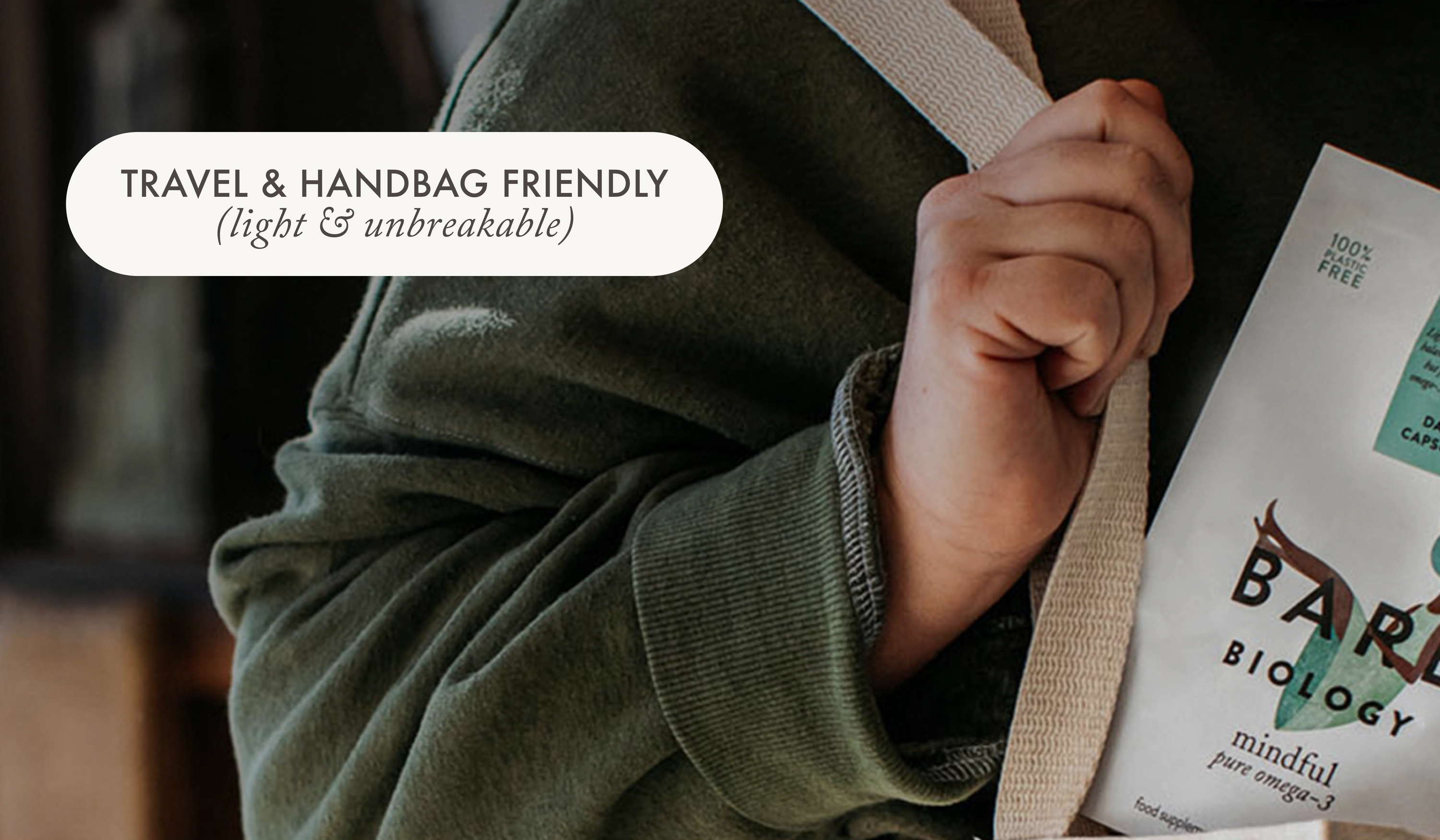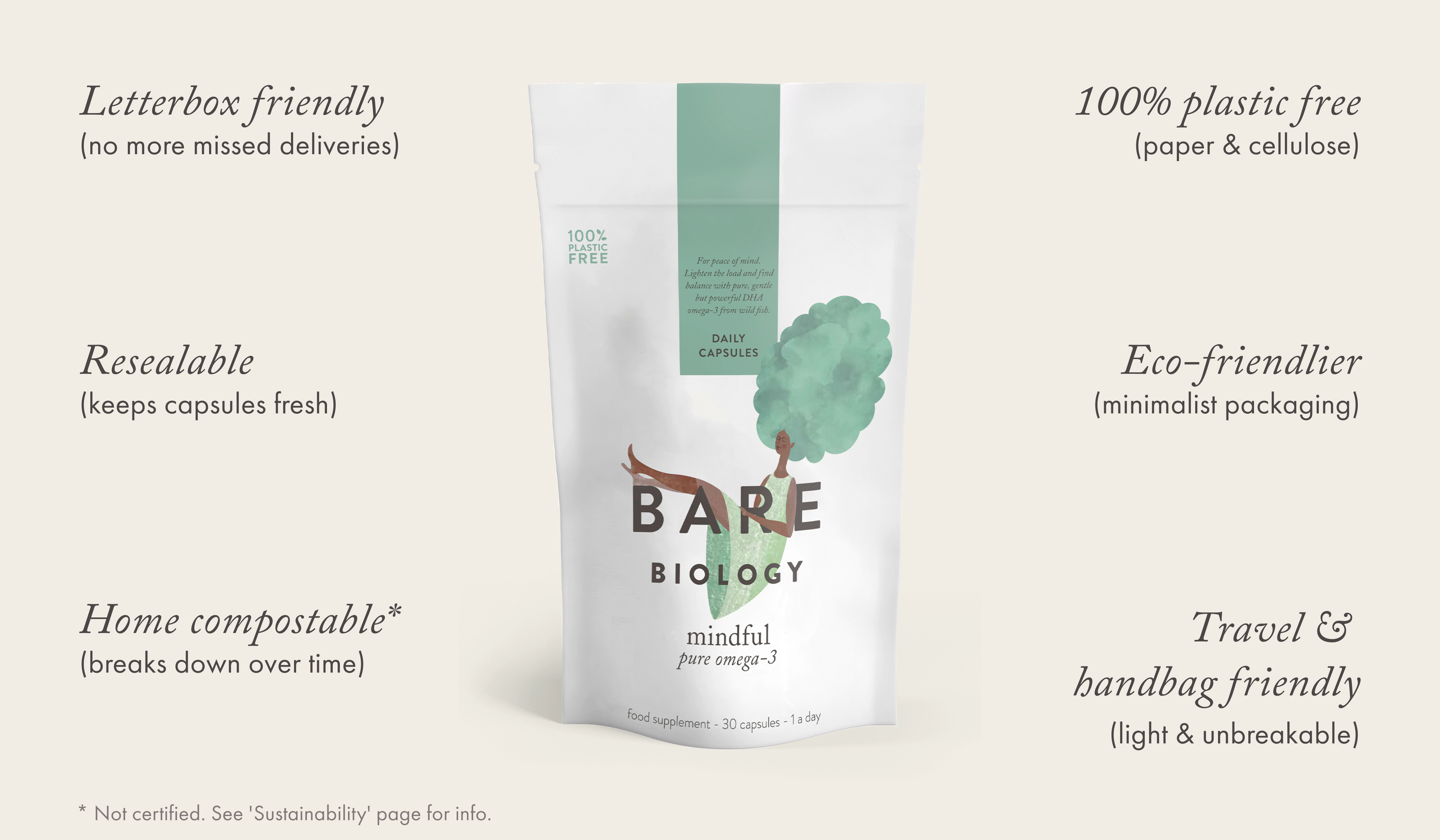 Omega-3 Fish Oil Capsules
Support your brain and mental health with this one-a-day capsule. With as much pure DHA (the most important omega-3 for brain health) as a whole tin of sardines. Guaranteed freshness and purity.
30 capsules - 1 a day
650mg omega-3 per capsule
Great for everyone over 12. Suitable for pregnancy.
Earn Flourish points with this purchase
Nothing to hide. Download the reports.
Mindful Omega-3 Fish Oil Capsules
Super strength in one-a-day
On average double the amount of omega-3 in just one capsule compared to well known brands, so you see faster results & more value for money.
Trusted by nutrition experts
We estimate over half of all our sales come from nutritional therapist and health expert recommendations.
Nothing to hide
We test our products three times for things like purity and freshness (no fishy burps here), and publish all of our results for every batch.
IFOS tested & certified purity
You've certainly never heard of them, but International Fish Oil Standards are the most rigorous control for purity and freshness, and test all our finished batches.
Wild, sustainably caught fish
Our Norwegian manufacturer only works with fisheries certified by both Friends of the Sea and the Marin Trust.
For people & planet, by people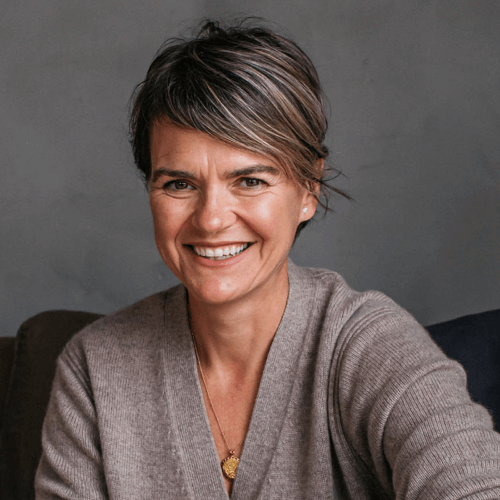 100% UK family owned
We're a small, founder-led business with no investors to keep happy. We run the business with our customers at its heart and with a human touch.
Stellar customer service
You're the most important part of our business and we'll always look after you. You'll never read a bad review about our customer service.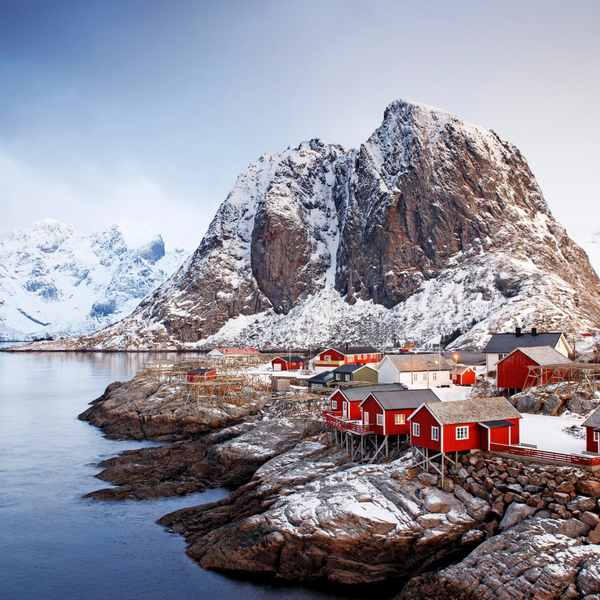 Sustainable, of course
From certified sustainable wild fish to compostable and recyclable packaging, and a UK & Norway based supply chain, we do business with care and consideration. 
Reviewing

Mindful Omega-3 Fish Oil Capsules

What is your gender?

Female

Why do you take Bare Biology supplements?

Skin health,

Immunity support ,

Children's health,

Mental health,

General wellbeing

Love them!

Best fish oil I have used so far!!

Reviewing

Mindful Omega-3 Fish Oil Capsules

What is your gender?

Female

Why do you take Bare Biology supplements?

Mental health

No fishy taste

I have only taken them for a few weeks so haven't noticed a difference in my memory yet. I like that they don't taste fishy at all like some other brands do.

Reviewing

Mindful Omega-3 Fish Oil Capsules - Glass Jar

Good product

I am rating it as 5 star, mostly because I have not experienced any adverse reactions or health issues. Does not smell or taste fishy, no after taste. When I googled this product, most reviews (especially on Amazon), mentioned terrible taste. Inaccurate reviews and quite frustrating, especially when you're trying to make an educated decision on a supplement. I've been using this product for several weeks now. Can't tell if it has supported my health yet as I need a lipid test to see omega 3 impact on triglycerides. One of those things...you cannot really tell the improvements unless you use it for a while. Most important aspect is that it is a certified product by IFOS, the only 3rd party to do so. That is reassuring when you are consuming something regularly. The paradox of choice when it comes to supplements and the dilemma of buying a product for its proposed health benefits when not being entirely sure if its actually health itself.

Reviewing

Mindful Omega-3 Fish Oil Capsules - Glass Jar

Great CS and product!

Great product and in the rare instance I have an issue, the CS team resolve it almost immediately!
Reviews Loaded
Reviews Added
Read time: 8 minutes If you've been with us from the beginning you'll know that Bare Biology was born out of my own mental health struggles. Our new product Mindful is...
We tick all these boxes, and more, so you can relax
Quality, purity and efficacy in everything we make for you